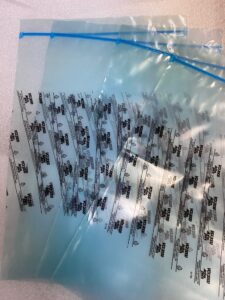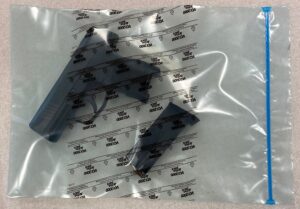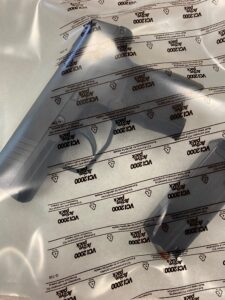 Advanced VCI Technology: These pistol storage bags utilize VCI (Volatile Corrosion Inhibitor) to protect your firearms from corrosion.
Pack of 10: Each purchase includes ten high-quality storage zipper bags, providing ample space for multiple pistols or accessories.
Anti-Corrosion Protection: The VCI formula creates a protective barrier around your firearms, preventing rust and corrosion damage.
Durable and Reliable: Our storage bags are made from premium materials, ensuring long-lasting performance and safeguarding your firearms.
Convenient and Portable: These bags are designed for easy storage and transportation, making them ideal for travel or everyday use.
With the purchase of our pack of 10 storage bags, you can conveniently store small to midiume firearms or accessories without worrying about their condition deteriorating over time. Each bag is designed to provide ample space and protection for your pistols, allowing you to organize and store them securely.
The VCI formula used in our bags releases a protective vapor that forms an invisible barrier around your firearms, preventing moisture and corrosive agents from reaching the metal surfaces. This reliable anti-corrosion protection ensures that your pistols remain in pristine condition, whether you store them for an extended period or carry them on outdoor adventures.
Crafted from high-quality materials, our pistol storage bags are built to last. The durable construction ensures that the bags can withstand the rigors of regular use and provide reliable protection for your firearms. Additionally, the bags are designed with convenience in mind. Their portable and compact size makes them easy to store and transport, allowing you to take your pistols with you wherever you go.
Whether you are a firearm enthusiast, a collector, or a professional, our Pistol Storage Bags are an essential accessory to maintain the longevity and performance of your firearms. Don't let rust and corrosion compromise the value and functionality of your pistols. Invest in our VCI technology and experience worry-free firearm storage.